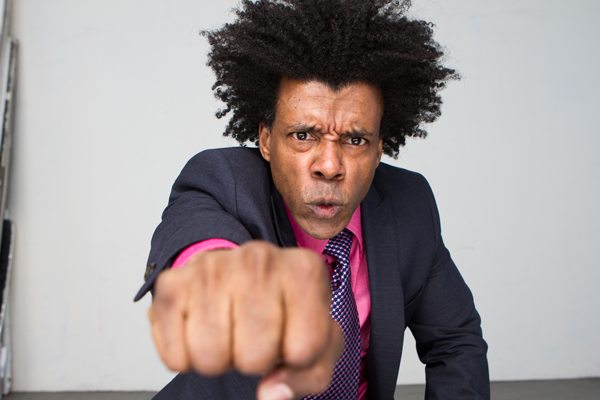 An artist, educator and actor/trainer, Grant Cooper is multi-talented and multi-faceted.  He is most proud that every day is a good hair day!  Born in Washington DC and raised in southern New Jersey, Grant Cooper brings a wide range of experience to his artistic career.  His early years in Vineland and Camden, NJ were followed by a tour in the Navy.  These places exposed Cooper to life in a rural farming community, life in a high density urban community, and life on board a ship that traveled the world.  The arts found Cooper, as he likes to say, when he was dealing craps (dice) at an Atlantic City casino in the late 1980s.  After winning a city-wide talent competition with his stand-up comedy routine, Cooper packed his bags, moved to New York City, and has not looked back since.
Cooper has been performing at comedy clubs in and around New York City for over twenty years.  As an actor, he is an alumnus of the Lee Strasberg Theatre and Film Institute, has acted in national television commercials, and started a repertory theater for original works by African American playwrights in the 1990s.  Cooper also has over fourteen years of experience as an actor/trainer in scenario-based training programs with the NYPD, NY Department of Corrections, and charter schools in New York City.  He works with a cadre of actors who are well versed in scenario-based training, and is adept at locating and training new acting talent.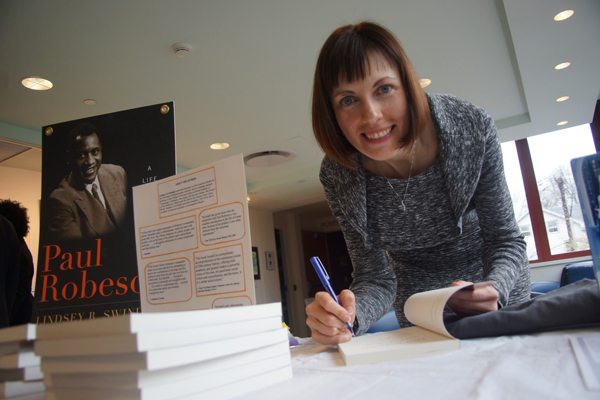 A scholar of race and social justice issues, Lindsey R. Swindall has been an educator for over fourteen years and has written multiple books and articles on race and culture in the United States.  Raised mainly in the southern US, Swindall is a graduate of the University of South Carolina where she earned a bachelor's degree in History.  Much of her early twenties was spent traveling across Europe, Great Britain, and southern Africa.  While in England, she studied the Caribbean and Africa, and learning about the African diaspora led her to pursue a doctorate in African American Studies.  She has practiced meditation for over twenty years, has incorporated mindfulness into her college classes, and has initiated as well as participated in meditation groups with numerous organizations.
Swindall completed her doctorate at the University of Massachusetts, Amherst, and has taught at numerous colleges across the country.  Her books include: The Politics of Paul Robeson's Othello, a biography of Robeson, Paul Robeson: A Life of Activism and Art, and a book on early civil rights activism, The Path to the Greater, Freer, Truer World: Southern Civil Rights and Anticolonialism, 1937-1955.  She has also co-edited the book American Appetites: A Documentary Reader and published the article "Looking Through Prism Optics: Toward an Understanding of Michelle Obama's Food Reform."  You can follow her blog on contemporary issues here: https://lindseyrswindall.wordpress.com/